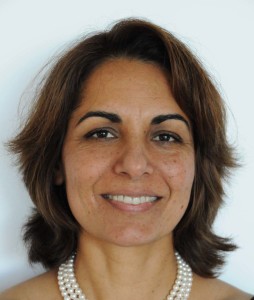 President of Dhillon Marty Inc. She is a Certified Public Accountant, with successful career at Deloitte and Touch, a one of the largest accounting firms in the world, and Cisco Systems in the Silicon Valley, where she was responsible for the early business development and financial management of the network technology company. A global citizen, she splits her time between Japan, France, India and the US.
She is experienced in designing and developing new infrastructures solutions in developing countries, such as India, her native country. She understands unique dynamics of private sectors and local governments, and manages and influences those key stakeholders to bring desired outcome. She is experienced in negotiations that involve local stakeholders and foreign businesses and government entities to ensure successful results of the jointly managed projects.
Having been heading her consulting business in Japan over last ten years, she brings her knowledge on missions and strategic goals of Japanese companies in their latest global context.
She earned a fine arts degree from the Government College for Women Ludhiana, Punjab University, India, and an MBA with honors from Santa Clara University, California, USA. She studied wine at the Culinary Institute of America in Napa, California, and at the University of California, Davis. In 2008, she established a wine brand French Kiss, becoming the first foreign-born woman to obtain a liquor license in Japan.
While Dhillon Marty Inc. helps its clients develop new international markets, as a humanitarian, artist, curator, writer and researcher, she also founded the Dhillon Marty Foundation (www.dhillonmarty.org). Dhillon Marty Foundation engages in social activism through public arts and performances, produces and curates international conferences in the US, Japan and India, and develops social enterprising, such as an urban farm.
She is an International Research Fellow at The University of Tokyo running the Center for Global Citizen Education and Research for Sustainable World. She also holds an advisory position for Kengo Kuma's Architecture Department, and the Veterinary Medical Science / Animal Resource Science, at The University of Tokyo. A member of the Millennium Alliance for Humanity and the Biosphere at Stanford University.