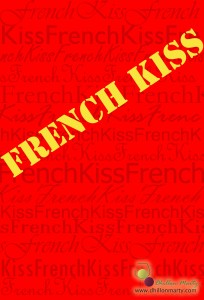 I came up with the idea for the brand name "French Kiss" and the label design as I thought all the singles and us married people can have some humor along with some romance in today's busy life. The design is a take on the many layers of a French Kiss and a good wine, which make both pleasurable. The wines have been carefully selected from the oldest wine region, Languedoc, France where my husband was born. The wines reflect the love of the award winning wine maker whose family has been producing wines for eight generations.
Next time, you want to spend some time with a friend, please pick-up the phone and say, "Let's meet for dinner and I will bring a FRENCH KISS bottle".
May you have many fun evenings with a glass of FRENCH KISS.
-Sonia Dhillon-Marty